Profile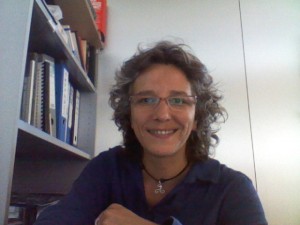 Biography
Mònica Gratacòs studied medicine at the Autonomous University in Barcelona, and obtained her medical internship specialization (as MIR) in Clinical Chemistry at the Hospital Germans Trias i Pujol in Barcelona. She obtained her PhD degree at Institut de Recerca Oncològica in Barcelona. She has worked as research collaborator and postdoc in the biomedical research field for more than 15 years, focused in human molecular genetics of psychiatric disorders.
She has worked in various types of research teams from national to European, being a collaborator in multidisciplinary projects which included clinicians, molecular geneticists, epidemiologists and statisticians. Furthermore, she has co-authorized more than 60 manuscripts published in indexed journals.
She has been the Principal Investigator and/or collaborator in research projects which required the coordination of the research group, the design of the research's method, the organisation of meetings, planning or performing seminars, and writing of abstracts and posters for scientific meetings.  Finally, she has directed three PhD students which successfully obtained their PhD graduate.
As a consultant Medical Writer, she has contributed to the writing of abstracts, posters, manuscripts, literature searches, publication plans or gap analysis in the following therapeutic areas: psychiatry (major depressive disorder, schizophrenia, ADHD, bipolar disorder), immunology (vaccines), cancer (non-small cell lung cancer), diabetes (type 1 and 2), and multiple sclerosis.
Other activities of interest
Co-author of the chapter "Enfermedades mentales como enfermedades genéticas complejas", 15th, 16th and 17th Edition of the Farreras/Rozman "Medicina Interna". Editorial Elsevier.
Lecturer at the Pompeu Fabra University "Master in genetic counselling"; years 2009 and 2012
Member of the European Medical Writers Association (EMWA).
Member of the Spanish Society of Clinical Chemistry and Molecular Pathology (SEQC).
Peer reviewer for the following scientific journals (information on specific manuscripts is confidential): Archives of General Psychiatry, Biological Psychiatry, Genes Brain and Behaviour, European Archives of Psychiatry and Clinical Neurosciences, Journal of Psychiatric Research.
---